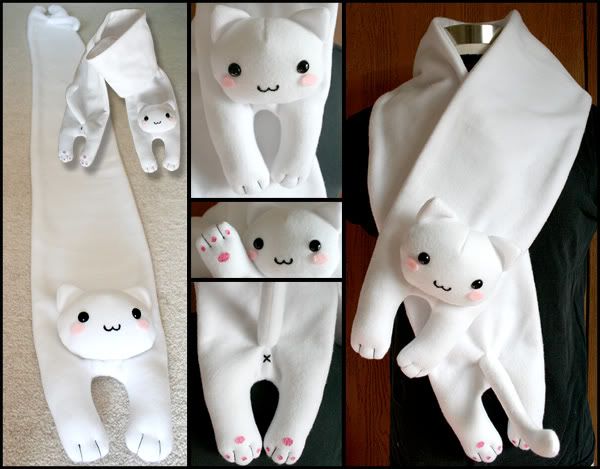 Made on a whim last night. I had a lot of left over fleece. His eyes are plastic safety eyes. His little paw pad details, bunghole, and mouth are painted on with acrylic paints. Only his paws and head are stuffed.
He measures over 4 feet long!
Current Mood:
geeky
Current Music: Flobots - "Handlebars"